We Can Insure Any Business,
No Business Is Too Complicated For Us!
Your Success Is Our Business
Prevot & Associates Insurance Services is an all encompassing insurance brokerage firm with comprehensive commercial insurance offerings & solutions for all businesses.
With offices in San Francisco Bay Area's Silicon Valley and Sunny San Diego, California. We provide superior coverage & service for our clientele whether they are in the state or conducting business abroad. Our clients' success is our business.
Get The Right Insurance For Your Business

Protect yourself from employee lawsuits or anything that may occur while you are serving on a board with D&O and EPLI.
Read More >

Affordable group health insurance for the best healthcare that you and your team can depend on.
Read More >
Even though you're just starting out, insurance is a necessity. No matter how big or small your vision may be, we are there every step of the way.
Read More >
We cover any and all types of manufacturers nationwide. We'll protect you from claims ranging from product recalls to service interruption, and more.
Read More >
Nearly every business needs a cyber insurance policy, also referred to as cyber risk insurance or cyber liability insurance coverage (CLIC).
Read More >
Protect yourself and your staff with comprehensive workers compensation insurance!
Read More >
This hyper-niche industry requires very specific insurance coverage, and we've got just what you need.
Read More >
Even if you're just starting out, a Hartford Insurance policy will cover you every step of the way.
Read More >
What Our Customers Are Saying​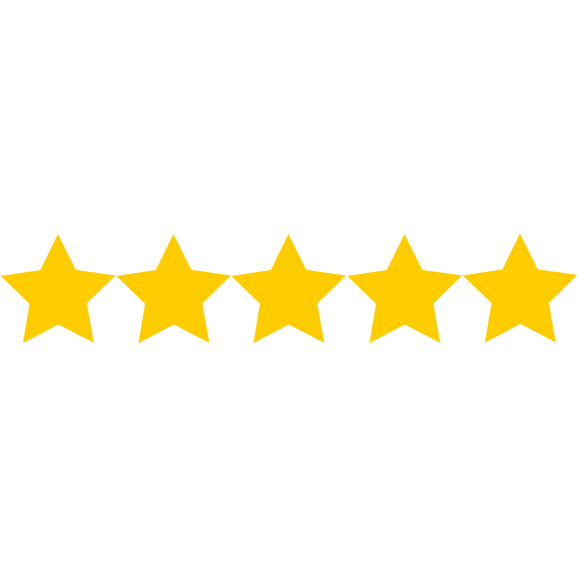 "The Best Insurance Company in SF Bay Area for business insurance coverage's. The Best Customer service they provide, very personal touch and they are there for you all the time, I mean even the weekends. Immediate response for any questions you have. Very detailed informative and they discuss all the possible options for you in your budget and will get you the best insurance option for you. I very much recommend them."
"Mike and his team are next level good! Mike is very helpful, speedy and a lot of fun to work with.
Would 100% recommend working with Prevot & Associates."
"Mike Prevot and his team got me a bond the same day for 1/4th of the price of my old Insurance Broker."
"Prevot Associates came to our rescue!"
"Mike is a total professional!! I reached out to him when I needed a policy quickly and he astounded me with his response time, quality of service and pricing!!" I've referred him several times and he's SO on top of communication and treats his clients like gold! He's honest, helpful and SO incredibly great at saving you money!
"Mike is the most professional, experienced, and quickest to respond insurance professional I have ever referred to. I am in the financial professional industry and Mike has taken care of a countless number of clients of mine and I have never heard anything but glowing reviews. Anytime I need him Mike and his team is responsive and always on point with their recommendations. If you need any business insurance Mike is your guy!"
"Call Mike now! Mike helped me with some insurance issues a while back. As it turned out, It ended up that I needed the help of another provider but Mike was super responsive and incredibly generous with his time and info despite it being clear that I would not be working with him at that moment. If you want someone that is honest and responsive (which isnt a given) give Mike a buzz as im sure he will happily help in any way possible!"
"When I first looked at this review page, I couldn't understand how these guys got so many 5 star ratings: I thought something was wrong. However, after dealing with Mike, I quickly understood why there are so many rave reviews: Mike and his team are next level good! Mike is very helpful, speedy and a lot of fun to work with."
"Prevot & Associates saved my company over 20% from what we had been paying for our umbrella insurance (liability, property, directors & officers, workers' comp, event, etc.) Mike is a true expert in all types of insurance and on top of all of that expertise, he is great to work with and he and his team are extremely efficient and thorough. Response time is very good and if you need a certificate of liability insurance for the companies that you work with, well... that's included, no extra fees and they get them out to you so quickly. Great service, great knowledge, great people. Truly, such a pleasure to work with Mike and his whole team."
Met with Mike Prevot today and I am just blown away by him as a person and as an insurance broker. He is such a pleasure and a bundle of laughs to make this dry and boring stuff if insurance interesting. I finally understand what to pay attention to in a policy and how to compare. He gave me honest insights and one if my insurance was actually pretty good and we left it alone and increased coverage where I needed it. Honest advice for my situation now and how to adjust as I get older. I can only recommend him - he was actually also recommend to me by a friend "Mike checks what you have and if you are good you are good- you sleep better and he won't talk you into anything you dont need" - and he didn't.
Get A Fast Business Insurance Quote
People & Businesses Insured
Local,
National,
and
International
Coverage
The Right Insurance For Your Small Business
Choosing the right business or commercial insurance plan for your business can be very confusing, so we have developed many different options and programs to meet the needs of our commercial insurance clients in Los Altos area and throughout the state of California. At Prevot and Associates Insurance Services, we can design a specialized package according to your property, liability, and casualty needs. We are also proactive in identifying any factors that may increase your premiums or change your risk, and provide consulting and risk management options to protect your business. Whether you are a retailer, wholesaler, contractor, or electrician, we can tailor a package to meet your specific needs and requirements. So give us a call today or fill out one of our free online quote forms.
General Liability Insurance provides coverage for customer injuries, customer property damage, and lawsuits relating to both of these. It's usually the first policy small-business owners purchase because they often need it to sign commercial leases and client contracts.
Malpractice Errors & Ommisions
Choosing the right business liability insurance or commercial insurance plan for your business can be very confusing, so we have developed many different options and programs to meet the needs of our commercial insurance clients.
D&O Liability Insurance protects the Directors and Officers of an enterprise during a lawsuit. The charges are based on the performance of their duties and the manner in which those duties affected the enterprise.
The law does require certain types of insurance and you have many options offering additional coverage. Whether it's for employees, potential investors. or business associates, we can cover you.
Not sure what type of policy you need? We can cover you.